For some people, a visit to the orthodontist's office is just a regular part of daily life. Maybe as a child, they got braces and now as a parent, the idea of their children getting braces is just another stage in a child's growth.
Not everyone is as familiar with orthodontic appliances as one another. Some people may have been blessed with perfect teeth and jaws. If their child hasn't been so lucky, however, then they have no experience of their own to draw upon. People who have never been to an orthodontist can easily fall prey to some myths regarding orthodontic appliances.
Myth 1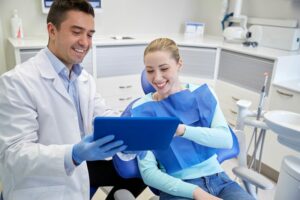 The first myth that people have is that anyone who provides braces or clear aligners for straightening teeth is an orthodontist.
That is not true. There are some general dentists and some web-based companies that offer treatments to straighten teeth.
To legally be able to call yourself an orthodontist one really has to get that extra training. First, a four-year degree has to be completed to become a qualified dentist. Once that achievement has been unlocked a minimum of 2 years of full-time school has to be attended. This extra education focuses on the specialized skills that a person needs to master for the right to call themselves and practice the highly skilled trade of an orthodontist.
These orthodontic specialists focus specifically on two things: the improvement of the bite and the appearance of a person's teeth. This is important to know because if the person providing your braces or clear aligners also offers other treatments, for instance, dental fillings or root canals then – buyer beware – you are not being treated by an orthodontist.
Myth 2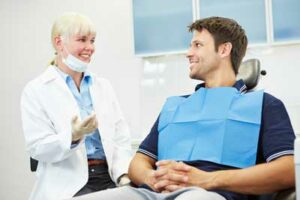 The second myth is a big one because it can really stop someone from getting the help they need. This is the myth that orthodontic treatment is very expensive.
This is simply not true. A variety of cases are treated by orthodontists. These vary in complexity from relatively simple to extremely complex with not all treatments requiring the same financial investment.
When you speak to an orthodontic specialist they can provide you with the information regarding the complexity of your specific case and can also explain the variety of treatment options that are available. Before initiating any treatment financial concerns are always discussed with many certified orthodontists providing a variety of payment options, including extended payment plans.
Myth 3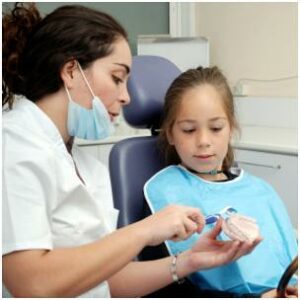 This is the myth that braces are for kids and teenagers. That is another falsehood with many adults today having braces fitted. There's never an age when you can't see an orthodontic specialist to straighten your teeth and improve that smile.
In fact, as stigmas to adults wearing braces has been reduced, there has been a significant increase in the number of adults seeking orthodontic treatment.
It is true though, that in many cases treatment for adults can be challenging. Adults that are thinking about orthodontic assistance should seek out certified specialists who have the skills and experience specifically dealing with adult orthodontic care.
Myth 4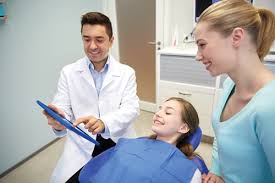 This is the myth that many parents fall victim too. This concerns the mistaken belief that you can't take your child to an orthodontist until their baby teeth have fallen out. In fact, it is recommended by the Canadian Association of Orthodontists (CAO) that children should be evaluated by an orthodontist at an early age while many baby teeth are still present.
At the ages of 6 to 7, long before a child's baby teeth have fallen out, an orthodontic specialist can evaluate growth, bite, as well as the pattern of tooth eruption.
Although most children at this age will not require immediate treatment, it is beneficial for the orthodontist to see a child early in their development to better identify potential problems. It often allows for the opportunity for early corrective treatments.
Myth 5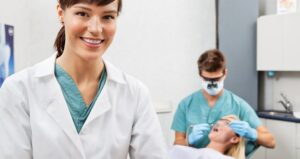 This myth follows the line of logic that if for medical needs you need a referral from your family doctor to see a specialist, then it is only logical that to get braces, you must, therefore, receive a referral from your family dentist before making an appointment with orthodontist".
Although this train of thought makes sense it is in reality quite incorrect.
An orthodontist does not require a referral from a general dentist to schedule an appointment on your behalf.
Members of the Canadian Association of Orthodontics make every effort to be available to anyone who wishes to discuss treatment options. Members of the public are highly encouraged to contact their offices directly either by telephone or online.
If you have any more questions or concerns that you're eager to have answered, then please feel free to make an appointment with one of Heritage Orthodontists highly skilled specialists. We're always eager to help.
Please follow and like us: